About
Our Process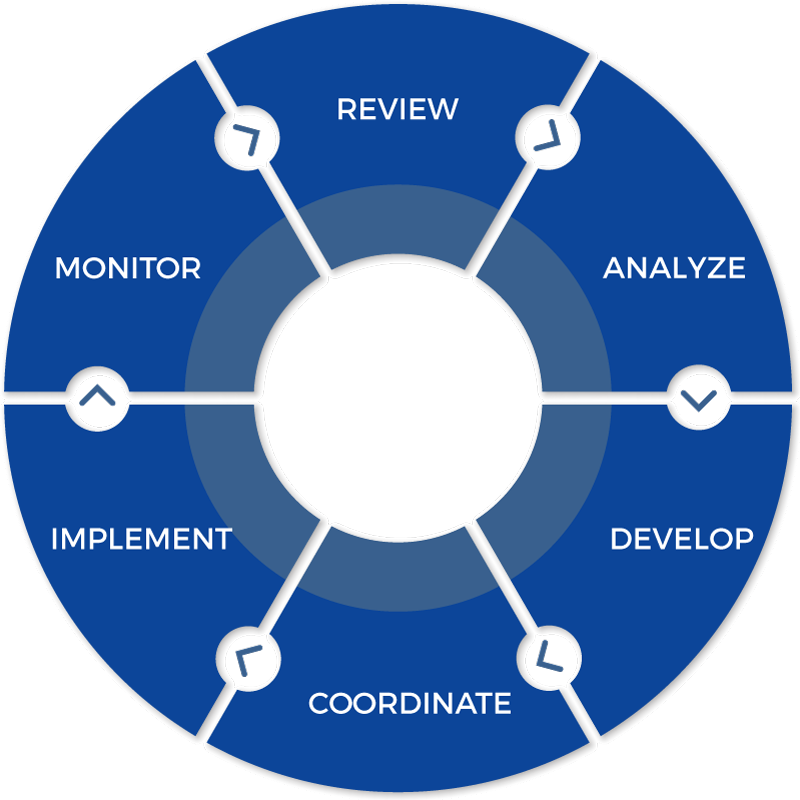 One thing our clients appreciate about working with us is that we don't believe in cookie-cutter services or a one-size-fits-all approach. Instead, we follow a meticulous process designed to help get to know each client's situation, goals, and level of risk tolerance so that we can make appropriate recommendations to meet their needs. Everyone is different and we may amend our approach to suit a specific client, but in general, we utilize the following process to help those we're privileged to serve.
Step 1: Review
Every family's financial situation is unique. That's why it's so important to find out as much as we can about you and your financial goals. The more we know about you, the more precise recommendations we can make and the more we can help you. As a result, we may take some time to discuss your hopes, dreams, and objectives, and the things that really matter to you. This is the basis for the first meeting with anyone we sit down with.
Step 2: Analyze
As needed, we will work with you to identify and prioritize your objectives, and then help establish benchmark goals. This is important because we live in a world of unlimited choices. People often fail to achieve objectives because they try to accomplish too much at once, or they don't attach specific deadlines to their goals. By breaking down your goals to specific objectives, you can look at available resources and decide which goals are realistic, and which should be adjusted and scaled down.
Step 3: Develop
Based on our conversation and analysis, we can recommend the steps that it will take to help you achieve your financial goals.
Step 4: Coordinate
We regularly coordinate insurance and financial activities for clients with the other members of their team of financial, tax, and legal advisors. We can do the same for you.
Step 5: Implement
We'll implement your strategy, and work closely with you and your other third party professionals to ensure its success. We'll monitor progress and provide ongoing service as your needs and situation change over time.
Step 6: Monitor
This is not a one-shot deal. Strategies need to be adjusted periodically as your life and the economy changes. We will work with you over the years to help keep your strategy on track with your changing needs.
Strategic Alliances
Effective financial strategies can sometimes require a team of experts working together to serve your best interests. In such situations, we are the quarterback who makes sure everyone is working together to achieve the best possible results. If you have existing team members you trust, such as your CPA or attorney, we are happy to work with them, and we can also bring in our subject-matter experts as needed. Some of our strategic alliances are detailed below.
Click on the below logos to view more.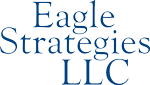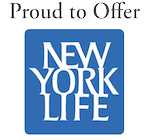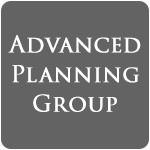 As a Member Agent of The Nautilus Group®, a service of New York Life Insurance Company, Brian Hutt works hand-in-hand with Nautilus specialists experienced in taxes, estate law, life insurance, accounting, and charitable giving. This relationship helps ensure you benefit from some of the most sound thinking when it comes to your estate.
Learn More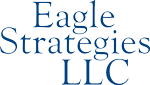 Through Eagle Strategies, Brian M. Hutt provides fee-based financial planning, investment advisory services, and access to investment management programs. Eagle Strategies LLC is registered with the Securities and Exchange Commission as an "Investment Adviser" and is an indirect, wholly owned subsidiary of New York Life Insurance Company.
Learn More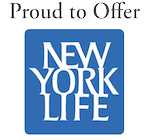 Brian M. Hutt and his fellow financial professionals are proud to be affiliated with New York Life Insurance Company. New York Life and its wholly owned subsidiaries provide life insurance, fixed annuities, and long-term care insurance. A mutual insurance company, New York Life is one of the largest mutual life insurance companies in the United States, and holds the highest financial strength ratings currently awarded to any U.S. life insurer from all four of the major credit rating agencies: A.M. Best (A++), Fitch (AAA), Moody's Investor Service (Aaa), and Standard & Poor's (AA+). (Source: Third-Party Ratings Reports as of 9/30/2021.)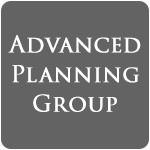 The Advanced Planning Group collectively leverages years of practical experience and disciplines in law, accounting, and financial services, in order to provide New York Life agents with unparalleled assistance in estate, business, and life insurance planning. Because the Advanced Planning Group supports agents who have a nationwide clientele, the group has insight consulting on estate and business plans at all levels of wealth across all 50 states. The Advanced Planning Group is called to action to advise on hundreds of business and estate plans each year; and that means Brian M. Hutt can bring experience, value, and insight to your situation. The Advanced Planning Group does not provide specific legal, tax, or accounting advice. Consult with your own advisors for legal, tax and accounting advice.

Ash Brokerage is an unaffiliated privately-owned family-operated insurance brokerage general agency. Ash provides us with a multitude of products and support for life insurance, long-term care, disability income, and annuities, not available through New York Life or its subsidiaries. Our affiliation with Ash complements our mission to provide our clients with objective solutions to suit their individual needs.
Brian Hutt has almost 20 years of experience in the Financial Services industry. He founded BluePoint Financial after building his book of business, serving his clients for 5 years through his former firm, Hutt Financial Group. Since 2004, Brian has focused his practice on Financial Planning, Asset Management, Estate Planning, and Group Benefits. Some of Brian's sub-specialties include 401(k) Plans, 529 College Savings plans, Individual & Group Life, Disability, and Long-Term Care insurance for business owners, families, and individuals.
Brian's personable approach, passion for problem solving and strategic thinking allow him to explain concepts in a relatable manner that can be understood and appreciated by clients. Planning for the future can be overwhelming. Brian and his team of associates use their hands-on approach and diverse experience to provide clients a streamlined process to help them achieve their financial goals, whatever they may be.
Brian holds a bachelor's degree from Lehigh University and currently lives in Potomac, MD with his wife Danielle, and their two children Alex & Kate. Over the years, Brian has coached high school soccer at his Alma Mater, Churchill High School. Brian enjoys fundraising for Autism Speaks and The Lymphoma Foundation as well as bike riding and exercising.
David Moler joined BluePoint Financial as the Director of Investments. David's responsibilities include managing BluePoint's asset management and financial planning divisions while working closely with clients and their portfolios. David holds a bachelor's degree in Psychology from Stevenson University and a Master's degree in Financial Economics from Ohio University. David acquired his Certified Financial Planning (CFP®) designation in 2018. Prior to joining the BluePoint team, David worked at several large financial institutions. In his spare time, David enjoys traveling with his wife Krissy and visiting his family and friends.
Will French joined BluePoint Financial as a Financial Planning & Investments Associate, after graduating from Virginia Tech with a bachelor's degree in Finance. While at Virginia Tech, Will was a member of the Financial Planning Program, the Financial Planning Association, and the Virginia Tech Finance Club. Will grew up in Ridgewood, New Jersey located outside of New York City. He is currently pursuing his CFP® designation as well as FINRA Securities Licenses. In his free time, Will enjoys cooking for his friends, running, exercising, and watching sports.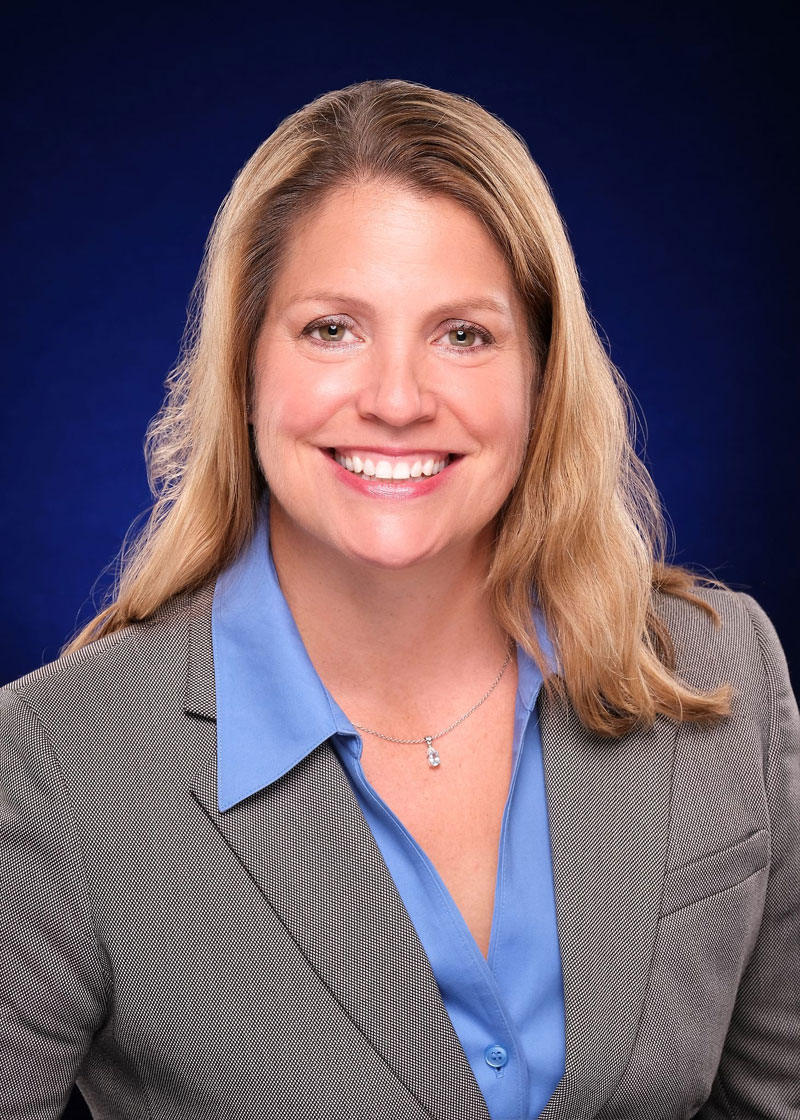 Amy joined BluePoint as a Financial Advisor after building her practice in the industry as both an agent and registered representative. Amy is a retired United States Marine and graduate of the United States Naval Academy. As a helicopter pilot, she served on both the east and west coasts and made several deployments to Iraq, Afghanistan, and southeast Asia. She served 3 years as a naval flight instructor and finished up her military career as the Assistant Head of the Separation and Retirement Branch for Headquarters Marine Corps. Before retiring as a Major, Amy unofficially assisted members of her units with their basic financial planning, encouraging members to balance their finances and take advantage of numerous military benefits. This took on increased significance during deployments with families split and communication limited. She helped her Marines to better provide for their families and future financial well-being. Amy lives in northern Virginia with her husband Mark, a pilot and program manager with the Federal Government, their son, Jack, and their rescue dog, Ranger.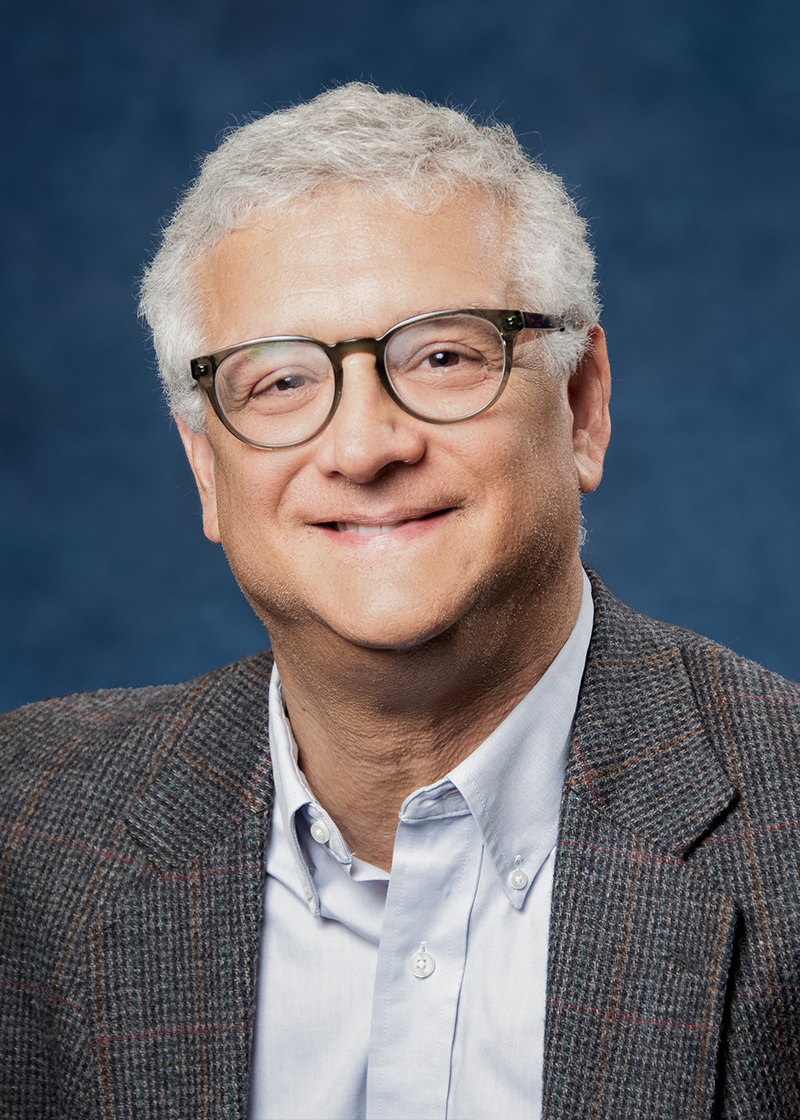 Jerry joined BluePoint after a successful 31-year medical career as a Physician. He practiced both Anesthesia and Pain Management in a Multi-Hospital practice in the Washington, DC area. He was instrumental in founding one of the first comprehensive pain centers in the Washington, DC area and served as the President of the practice for over 3 years. After obtaining an undergraduate degree from the Massachusetts Institute of Technology, he pursued his MD from the Georgetown University Medical School in Washington, DC.
Jerry has always been passionate about finance, asset management and financial planning and a career in the field was a natural transition for him after leaving Medicine. This skillset developed over decades as a Physician working with patients has helped Jerry master problem-solving with his current clients. Jerry primarily works with professionals, investors, and business owners.
Jerry lives in Maryland with his wife, a practicing Internal Medicine Physician, whom he met while they were Residents in New York. They have a love for history, food and travel, which they have found to go well together. They have 2 children, one in Information Technology and the other in Health Care consulting.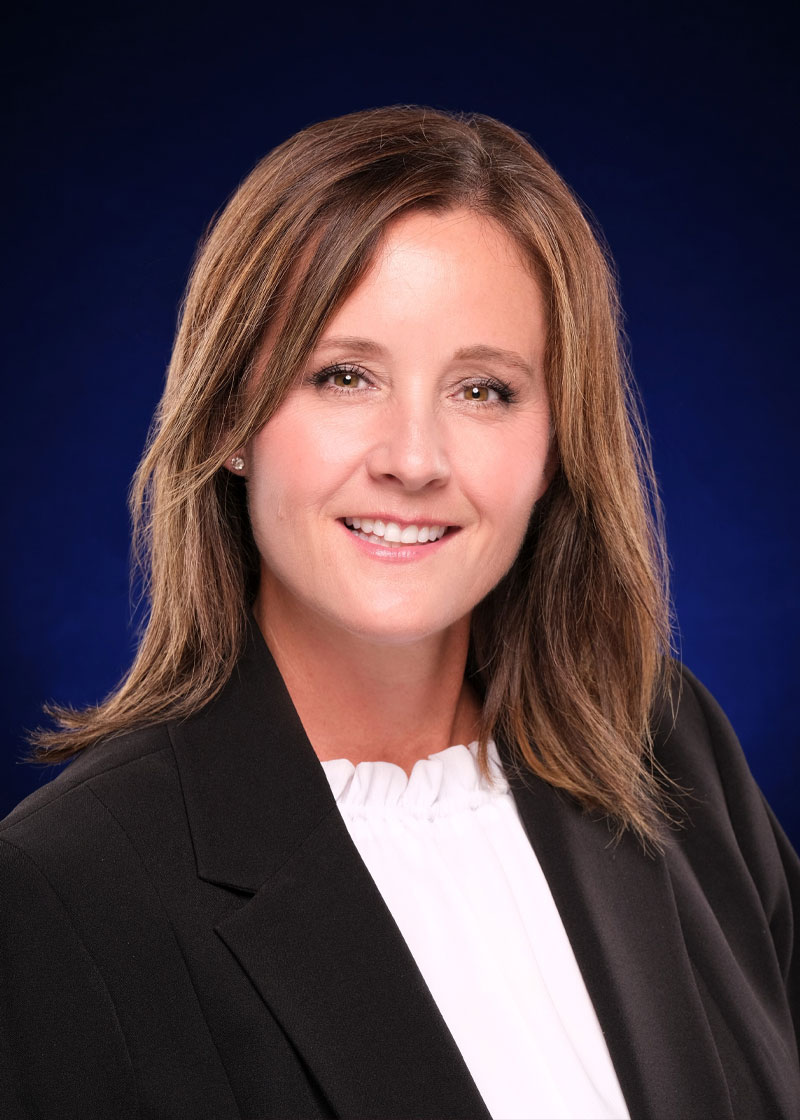 Danielle joined BluePoint Financial in 2018 as a Customer Service representative. She is now our Office Manager and is responsible for running the BluePoint office as well as the professional development of the staff. Danielle holds a Bachelors of bachelor's degree in Communications from The University of Northern Illinois. Prior to joining the BluePoint team, Danielle spent 10 years as a pharmaceutical sales representative for two of the largest drug manufacturers in the U.S. She became one of the top 5% of all sales representatives in the nation and was awarded the highest honor of President's Circle of Excellence. She currently lives in Potomac with her husband and two kids. Danielle enjoys reading, cooking and spending time on the water.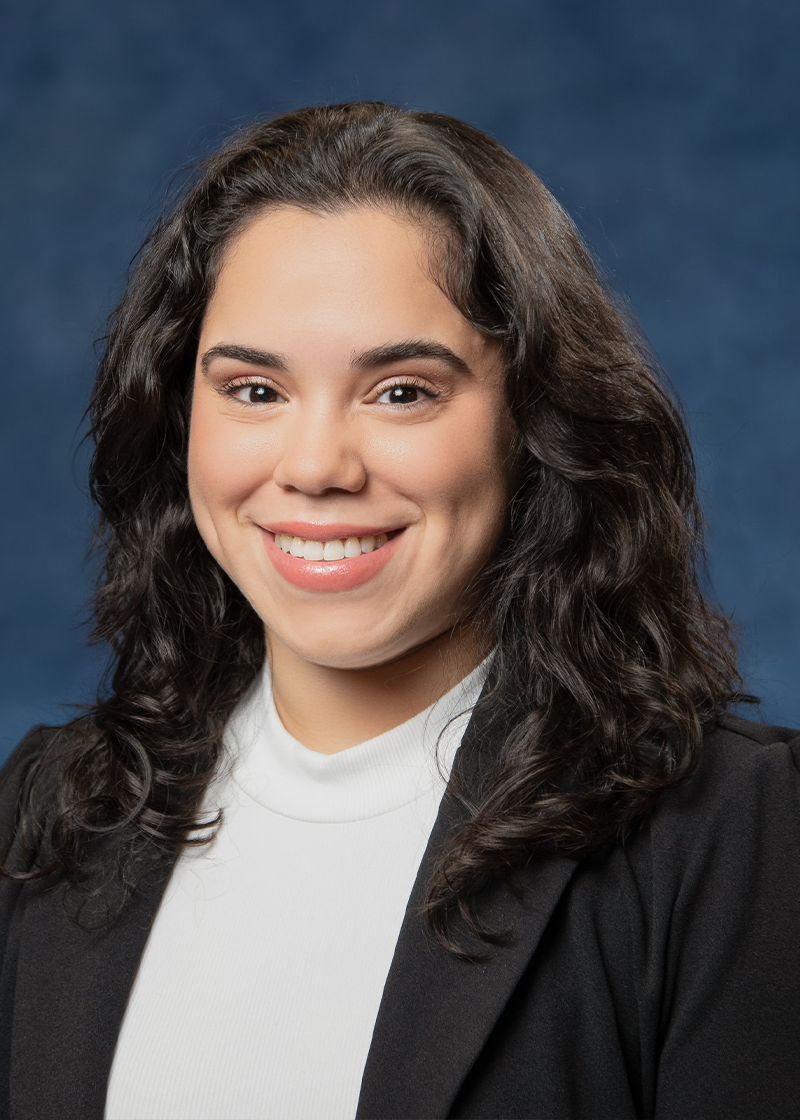 Prior to joining the Bluepoint team, Jenny worked in several Customer Service sectors, ranging from retail to medicine. Jenny is a Salvadoran, first-generation graduate from University of Maryland. She holds a degree in Business Administration, minor in Information Systems management, and a certificate in Project Management. Jenny was born and raised in the DMV area. In Jenny's spare time, she enjoys spending time with her husband Cristian, her beagle named Jelly, visiting family & friends, and watching movies.